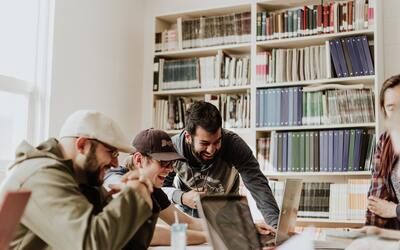 European Association for the Education of Adults (EAEA)
The European Association for the Education of Adults (EAEA) is the voice of non-formal adult education in Europe. EAEA is a European NGO with 133 member organisations in 43 countries and represents more than 60 million learners Europe-wide.
EAEA is a European NGO whose purpose is to link and represent European organisations directly involved in adult learning. Originally known as the European Bureau of Adult Education, EAEA was founded in 1953 by representatives from a number of European countries.
EAEA promotes adult learning and access to and participation in non-formal adult education for all, particularly for groups currently under-represented.
More Bildung for Adult Education? Towards a holistic understanding of ALE (adult learning and education) in the 21st Century.
10.12.2020 09:30 - Európa, Slovensko
Popis
The two-day seminar on the concept of Bildung on 10-11 December.
---
Organizers:
 DVV International (Institute for International Cooperation of the Deutscher Volkshochschul-Verband)
 EAEA (European Association for the Education of Adults)
 VHS Bonn (Adult Education Center, Bonn)
 EAAL Germany (European Agenda for Adult Learning / National Agency Education for Europe)
---
Trainings in Danish Folkhighschools start with singing a song. What is the rationale behind this strange tradition? In their book "The Nordic Secret", Lene Rachel Andersen and Tomas Björkman claim that the success of the Nordic countries is closely linked to their concept of education. The journey of the Nordic countries from being one of the poorest and remotest regions in Europe to being a forerunner in many aspects seems to be closely linked to the success of the folkbidning concept. It creates an adult learning culture based on humanistic concepts of individual growth and the holistic development of communities and societies. This concept represents an interesting alternative to the instrumental view on adult learning, as it was dominant throughout the last decades.
---
The event aims to explore the potential of the folkbildning concept and the ideas, which shaped the concept, for the further development of the ALE sector. We will ask whether the current challenges around climate change, pandemic, digitalization and coherence in the society create the need for rethinking our concepts and creating new formats, which enable citizens to reflect, act and shape the transformations in their life, communities and societies. Additionally, a set of good practices from Germany and other European countries will inspire.
---
Follow the event page for the registration link which will be published later this week.
Odkaz
https://eaea.org/event/do-we-need-more-bildung-in-adult-education/
---